Hey everyone, Lizzy here and I've been busy this week. I got home and I started listening to music on this app: Pandora. I found many of my favorite songs on it. I have no clue what I'd do if music was never here. I listen to music constantly, like when I'm writing my stories, cleaning around the house and my room, and before going to bed. Sometimes I love the song so much that I play it over and over. Lily, my sister, is a little annoyed when I play the same song over and over again but I can't help it. I've tried to write a song but Lily read it and said it wasn't very good, even though I think it is. Anyway, our topic today is music (as you can tell). I decided to have fun today and I looked up what music was and here's what came up:
"The art or science of combining vocal or instrumental sounds (or both) to produce beauty of form, harmony, and expression of emotions."
Here's my definition of music: music can either lift our spirits or trash them. There are clean and uplifting songs and then their are in appropriate and dirty ones. Today I will show you some of my favorite song and why I like them.
I have so many good songs but I decided to pick the top seven.
1. It's time for Africa by Shakira
Most of the time when I listen to songs on YouTube, I usually look for the lyrics video instead of the music video because I like seeing what words are in the song first. Anyway, I like this song, not only because its energetic but because its feels encouraging to me. You'll see why after reading the first verse.
You're a good soldier, choosing your battles. Pick yourself up and dust yourself off, and back on the saddle. You're on the frontline, Everyone's watching. You know it's serious, we're getting closer. This isn't over. The pressure's on, You feel it. But you've got it all, Believe it.
It seems encouraging to me, maybe you have a different opinion but when I'm out on the field playing soccer or anything else that's a competition or hard, I'm gonna have this song in my head.
2. Radioactive by imagine dragons
I wasn't sure how to explain how I feel about this song. It may seem dark but that's not how I feel about it. Trying to look for the right words, I looked up what the song means. Dan Reynolds, who sang the song has this to say, "Radioactive to me, it's a very powerful-sounding song, and the lyrics behind it, there's a lot of personal story behind it, but generally speaking, it's a song about having an awakening; kind of waking up one day and deciding to do something new, and see life in a fresh way. A lot of people hear it in a dark way, but, I think, without saying the word too many times, it's empowering, and so we wanted to display that in a way that the listener wouldn't see normally." Reynold's had been struggling with depression and anxiety issues for most of his life. He put it like this: "Coming out of a pretty serious spell of depression and having a new awakening and real vigor for life."
3. Tell the World by Lacrae
This song also has a very powerful message to it. I've listened to it over six times in a row. That's how much I like it! The message is about being brand new in Christ. Near the end of the song, it says, "Therefore, if anyone is in Christ, he is a new creation. The old has passed away, Behold, the new has come." That is based on one of my favorite verses, reminding me that I'm new in Christ and nothing should ever change me back.
4. Fingerprints of God by Steven Curtis Chapman
Although this song seems to be meant for girls, the song has many important statements. My favorite is, "never has there been and never again, will there be another you." It makes makes me feel special and unique, knowing that no one is like me.
5-6. Fearless
and
Nothing's gonna stop me now both by Olivia Holt.
Both these song are upbeat and encouraging. I feel confident when I hear these songs. I find myself singing the songs, often. I guess songs can have that effect on you. Songs will change your attitude about things, that would also be why you have to be careful what you listen to.
7. Good time by Owl City and Carly Rae Jepson
This is the last song I'm going to talk about. It's all about having a positive attitude throughout the whole day. "It's always a good time", is the phrase used throughout song. Yep, this song is very catchy, especially the chorus.
Well that's all the time I have for today so this is Lizzy signing off!
Photographer: Daniel P. Smithwater
Weekly Cartoons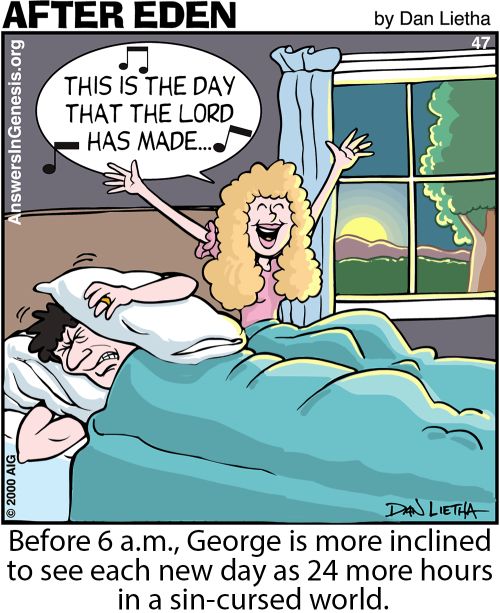 HAPPY NEW YEARS EVERYONE!
Next Issue: Rerun Article: School's Buzzing at Snowflake's Christian School for Animals