Brownies are one of my all time favorite desserts! Read today's article to learn how to make these tasty treats, straight from the lizard's mouth . . . literally!
Today I was originally going to talk about trees . . . but then I decided to talk about Halloween. That got me thinking about candy. Oh I love candy! That's right, this lizard loves candy; especially chocolate. Oh speaking of which, my little sister was trying to reach a cook book on the shelf. Being a little taller than her, I reached up to get it when somehow it ended up hitting me on the head and landing on the floor. Miraculously the cook book had opened to a certain recipe. Well my sister and I decided to make the recipe and it was delicious. Oh sorry, I forgot to tell you what it was! Haha! Here it is: Fudgy Brownies by Mary Ellen Cooper.
You'll need:
¾ c. cocoa
½ tsp. Baking soda
2/3 c. vegetable oil
½ c. boiling water
2 c. sugar
2 eggs
1 1/3 c. flour
1 tsp. Vanilla
¼ tsp. Salt.
First, stir cocoa and baking soda together. Then stir in 1/3 cup vegetable oil. Add the boiling water and mixture thickens. Add the sugar, eggs, and remaining 1/3 cup vegetable oil and mix well. Put in flour, vanilla, and salt. Then mix until it's smooth. Finally pour into a greased 9x13 inch pan and bake for 25 to 40 minutes. That's what I call a tasty Harvest Time treat!
Written by:Lizzy the Lizard
Photographer: Daniel P. Smithwater
Weekly Cartoon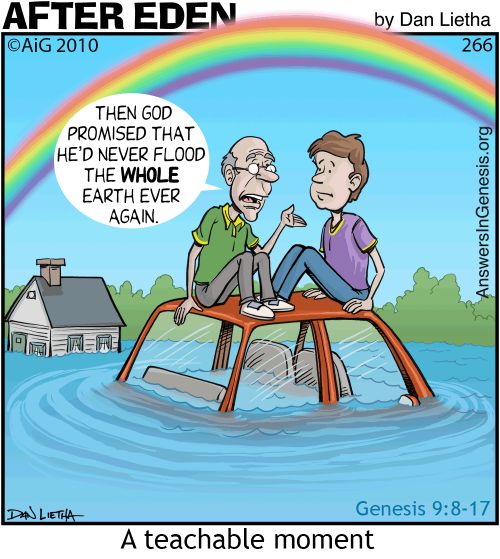 Next Issue: It's Columbus, I Mean...Leif Erikson Day?